A Leading Provider of Oilfield and BOP Elastomers
The leadership team at Titan BOP are professionally qualified and have a strong entrepreneurship and technology background in the US, Canadian and International Markets. One member of the team has prior work experience with a number one US Fortune company for several years in management capacity, they also have experience of Oil, Gas, Chemical, Industrial, and technology products. The objective of establishing this company was to capture the Elastomer market with high quality products which are manufactured to quality standards and minimizes production downtime.
Titan BOP since its commencement has been an ISO9001 certified company. Titan BOP believes in ensuring its processes are forward looking and updated on a continuous basis. Titan prides itself in having a safe work environment. Titan has a safety program which is followed rigorously. Titan holds shop safety meetings every month and conducts safety drills periodically.
Titan employs skilled application specialists, product and engineering support personnel, and qualified technical sales team who can provide you with an appropriate and effective solution for your business needs. Regular employee training is conducted for reinforcement of processes and to upgrade employee skills. Titan has a performance evaluation program which measures employee contribution and achievement.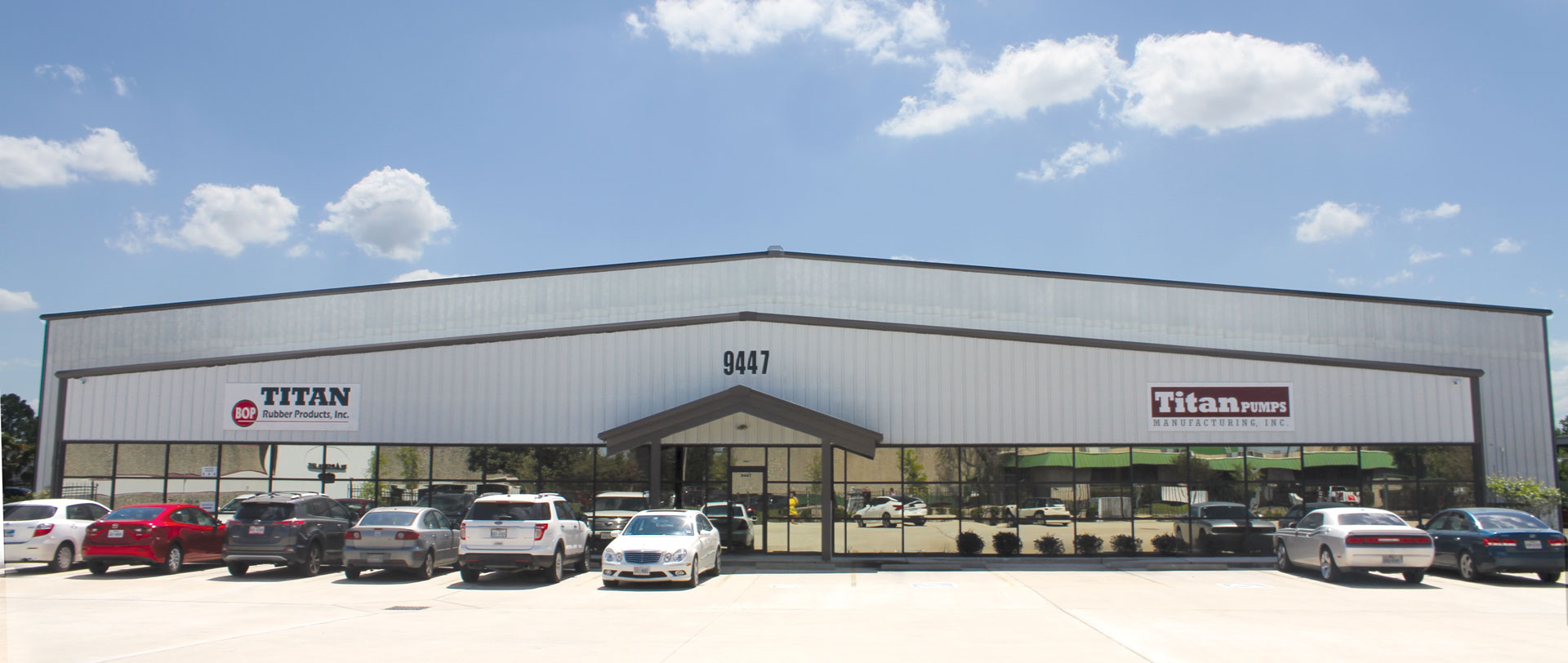 Titan believes in excelling in its Industry and has an aggressive growth plan. Titan is happy to report that they have achieved all their growth targets every year since inception and are geared to achieve all targets in 2020 and beyond! As a team they look forward to each new day and treat customers, prospect, and business associates as partners who provide opportunity for learning, growth and propelling success!
Titan BOP's product range covers: Shear packers, VBR packers, Ram packers, Top seals, Ram block assembly, Ram blocks, Oil saver rubbers, Stripper rubbers, Flat and Split dual pipe wipers, Low prole pipe wipers, Packing elements, Seal kits, Pulsation dampener bladders, Pulsation dampener repair kits, Ram shaft assemblies, Door seals, Shear packers, Test cups, Test cup assemblies, Ram shafts, Hinge brackets, Retracting screws, RAM Blocks for BOP's and most types of Blowout Preventer replacement parts for the oil and gas industry.
Our success is a function of our focus on shipping high quality products which minimizes customer downtime. We also provide after hours service if you call in and leave a message on our regular phone line or send us an email.
Titan BOP stands for:
High level of Customer Service
Quality Products which minimizes downtime
Technical Support
Timely deliveries
We invite you to visit our facility in Houston, Texas. Call (281) 817-5600, (713) 283-7700, (713) 895-9230 or email: [email protected].